Travel information
Favourite destinations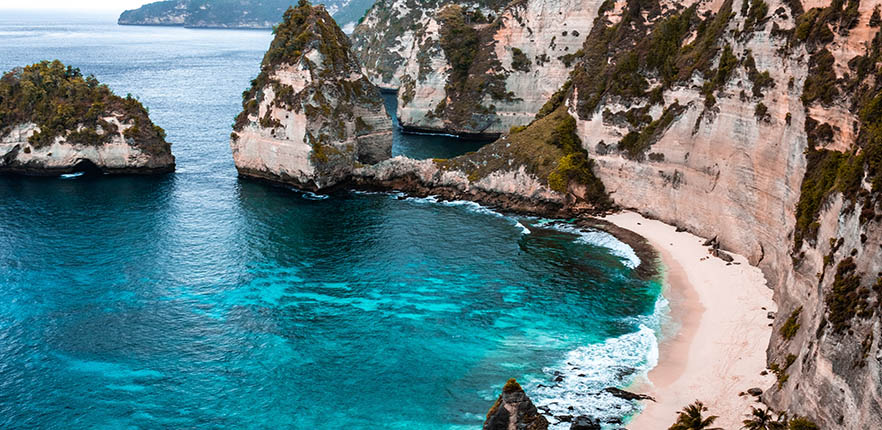 Ambon Island
As part of the Maluku Islands in the East of Sulawesi and the North of Timor in Indonesia, the Ambon Island has never been on the list of Indonesia's most mentioned destinations. However, try to experience a trip to this island, you will find it worthy. This area not only is the capital of Maluku province, but also has rich Indonesian culture, history and cuisine.
Let see why Ambon Island should be your ideal destination:
Admire the statue of the female warrior Christina Martha Tiahahu on a hillside tied with the historical story of a respectable and brave female warrior.
The Architectural Wonders of Masjid An-Nur Batu Merah is an interesting place you can't miss.
You will also have the opportunity to see the Sahu Reka-Reka Dance performed by young local talents. Certainly the excitement and vibe of the music will ignite you and pull you into this fun.
Surrounded by many tropical islands including the wonderful Saparua Island, Ambon is an ideal destination for sea travel and experience:
The picturesque Namalatu beach is about 15 km from Ambon city in Latulahat village, with its clear waters and well worn coral rocks. However, the beach is honored as the most beautiful place in Indonesia is Liang Beach (or named as Hunimua Beach). This is an ideal place for people who love diving and swimming because the waves here are quiet with relatively shallow depths.
You can also take a boat to Pulau Pombo, an uninhabited island nearby.
Admire the beautiful sunset at Pintu Kota natural cliff which has a city gate shape is also a great idea for your trip. Visitors can walk on top of the cliff and admire the enchanting Ambon bay from there. Swimming is not allowed and visitors need to wear shoes when walking on a small beach.
If you are a lover of pristine beauty, Ora beach is a great choice for you. Its white powdery beach, crystal clear water and unperturbed corals make it popular among beach and sea lovers.
If Indonesian cuisine is considered to be the best in Southeast Asia, then Ambon is no exception. Make sure you try the local Ikan Bakar (grilled fish) here. But the sambal that comes with it is pure mouth watering magic.
*******************************************************************************************************************************
Flights to Ambon are available from Denpasar, Bali and Soekarno-Hatta International Airports in Jakarta with some transit flights in Ternate and Makassar.
Small buses and taxis are always available in Ambon. If you are not too hasty, try combining colorful bikes and becak horse. Water taxis or speed boats are also available at the ferry
dock.
Ambon is really an ideal destination for your beach trip. Experience this beautiful island to believe that this is truly a place worth visiting.