Travel information
Favourite destinations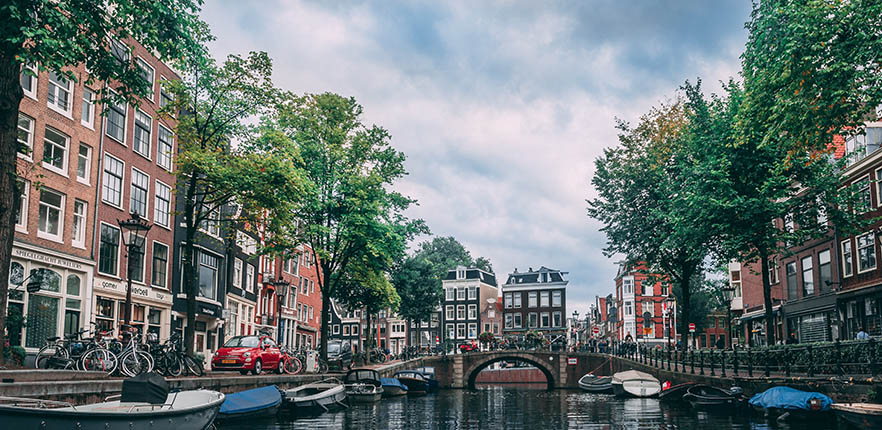 Amsterdam
Amsterdam has both played a role as the largest administrative and cultural center of the Netherlands and is also a place to fully preserve the ancient breath dating back to many generations. So Amsterdam promises to be an interesting tourist destination attracting tourists from all over the world. If you have the opportunity to set foot in this beautiful land of Tulip, you must definitely visit the fascinating places below.

The most famous place when it comes to Amsterdam is the largest tulip garden in the world, Keukenhof. This garden is located in the city of Lisse with millions of flowers blooming each spring.

One of the famous tourist destinations in Amsterdam that anyone traveling to this city cannot ignore is Dam Square. This square is also the most crowded, bustling and crowded area in the city of Amsterdam. With its location in the heart of the city, Dam Square is often chosen as the venue for the great and unique festivals, cultural and sporting events of the Netherlands. Around the square are many houses and cafes lying close together. Sitting in a cafe next to the square, sipping a hot cup of coffee and watching the crowds of people outside is also a very interesting experience.

Visiting Dam Square, why don't you take the time to visit Rembrandtplein Square. This is also considered one of the famous tourist destinations in Amsterdam attracting a lot of visitors every day. This square is also considered the most vibrant entertainment center of the city at night in Amsterdam.

Traveling to Amsterdam without visiting the royal palace is a very unfortunate thing. This palace has a splendid beauty and it was built in the architectural style of ancient Rome in Italy. Every time the Dutch king had the opportunity to come to Amsterdam, this palace was his residence. Visiting the royal palace, you will have the opportunity to see beautiful ancient architecture. In particular, you will be visiting the council meeting hall of the palace. This meeting hall is considered one of the most beautiful halls in Europe.

Believe me, even if you have no interest in museums, history or world war, Anne Frank's House is worth for you to spend about 4 hours to relive the darkest period of modern world history, spending the same days living in secret gables, nervous, afraid of being discovered, but equally the dreams of little girl Anne.

Amsterdam, the capital of the Netherlands, is favored by nature, possessing pure and fresh beauty. Here, not only owns enchanting flower gardens, which are in full bloom since the end of March, but also very romantic and poetic with a system of canals, green parks. That is why Amsterdam is known as "Venice of the North". Come and experience the Netherlands in your way.