Travel information
Favourite destinations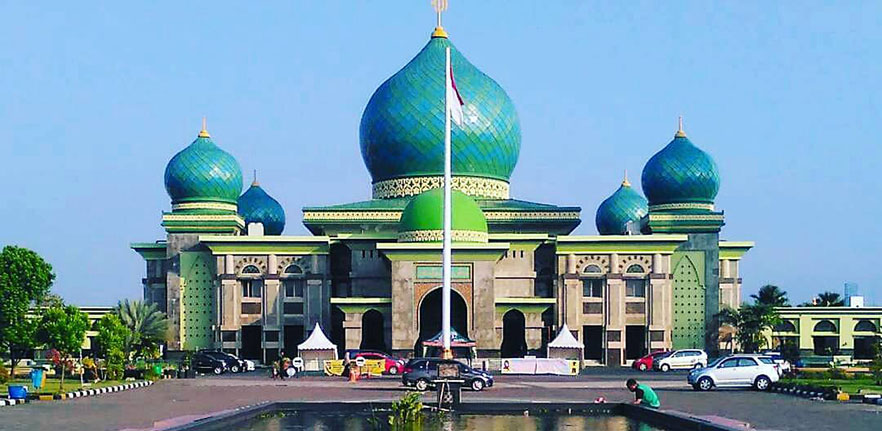 Pekanbaru
Pekanbaru is the capital of Riau province, an Indonesian province located on the Sumatra island. This city is located on the Siak River, a river that flows into the Malacca Strait. Pekanbaru has many beautiful scenes along with the unique architecture that makes this place unique.
Discover why you should travel in this beautiful city:
An-Nur Grand Mosque is the first reason you must visit this city. This is a mosque with beautiful architecture. The An-Nur Grand Mosque is a very sacred worship place in Pekanbaru. Visit this place, you should dress discreetly and cleanly.
Muara Takus, an ancient temple located in Kampar district contains countless historical treasures of Pekanbaru in particular and Indonesia in general. Muara Takus is suitable for traveling with family. Like other sacred temples, this place also requires you to dress neatly, seriously, and cleanly.
Alam Mayang Fishing Park is a place of leisure and relaxation, often visited, mainly by people who like fishing, as there are several fishing lakes in this area that have many species of fish in it. Relaxing under the shadiness of the vegetation and a beautiful natural atmosphere is really a very exciting experience.
Tujuh Tingkat Batang Koban Waterfalls is famous for its unique waterfall. Visitors to this place will be able to participate in water games, or to enjoy boating. The landscape of this place is also quite beautiful. This place is suitable for playing with friends.
Riau Cultural Park is built in traditional Riau-Malay style. Next door to the museum is Taman Budaya Riau, which comprises several traditional houses. The place is designated as the centre of cultural activities. The museum, which is opened daily, except on Sunday and holidays, is keeping various collection of objects of art, history and culture from Riau area in general.
Limbungan Lake is located about 10 km from the center of Pekanbaru. The beautiful natural scenery around the lake is situated on the hills and the atmosphere is quite cool. If you want to have an adventure or peace, freshness and cool, please go to Pekanbaru.
Do not forget to enjoy Indonesian cuisine when coming to Pekanbaru. Some famous restaurants in Pekanbaru that you can refer to are: Pitek Lanang Resto Dan Café; Dhapu Koffie; Maxx Coffee ...
Summer will be the best time to visit Pekanbaru because the climate is now suitable for outdoor activities.
You should use the bus as a means to go around Pekanbaru, because they are very cheap and have many stations to the city's attractions. Taxi, fast and convenient is also a vehicle used by many travelers when traveling to Pekanbaru.
There are many interesting things that you can explore in this Pekanbaru beautiful city. Take a flight from to Pekanbaru with only from USD 110/one-way (excluding taxes and fees) to explore and experience.