Travel information
Favourite destinations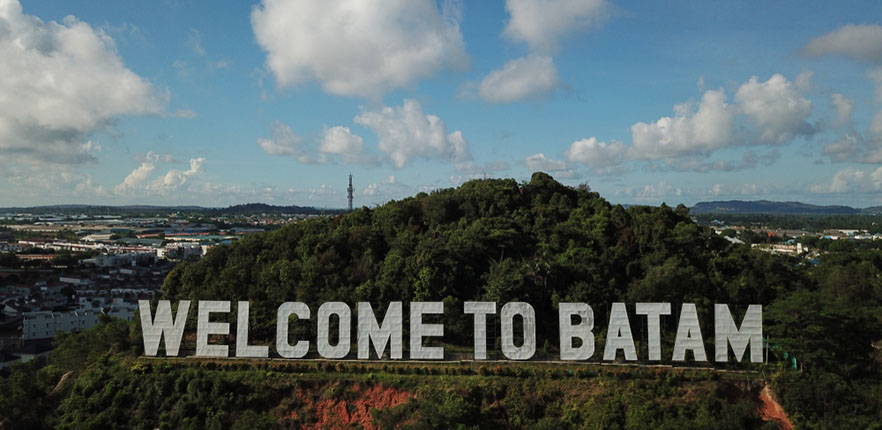 Batam Island
Known as the raw pearl of the Riau archipelago, this famous island is an ideal place for people to relax and stay away from all the bustle on the outside. You won't find historical attractions here, instead, there are spa resorts, restaurants and cafes, and the nightlife here is very lively with many good options if you are looking for activities in the evening.
One of the typical attractions in Batam is water sports because it is located right next to the water while the price is extremely cheap. One of the best places to get this experience is at Batam Cable Ski Park where you can participate in games like sailing, skiing or even snorkeling.
If you are a diving enthusiast then Batam Island is an ideal place for you. Some of the best places to dive here are located in off shore of the main Batam Island including Abang Island, Hantu Island, Labun Island and Petong Island.
The list of your photos at Batam Island will surely be an indispensable image of the Barelang Bridge - one of the most iconic sights in Batam. People often come here in the late afternoons to have memorable photos. Needless to say, the bridge offers Instagram worthy photos if done right in the early morning or later afternoon.
Batam's temple architecture will definitely give you a unique feel about the quiet and peaceful space here. Jabal Arafah Mosque is a beautiful mosque in the heart of the city. It also has a tower where you can go up pay 5000rb to view the batam city & can also see Singapore from there. Or Maha Vihara Duta Maitreya Temple located in the Sei Pansa area is the temple which has the most Buddha statues of Batam Island, and is also the largest temple in Southeast Asia.
One of the reasons people come to Batam is to relax because there are many spa services where you can soak up the atmosphere and enjoy soothing treatments. One of the most famous places to be treated is Isabella Massage House although there are many options scattered throughout the city.
Batam is famous for having special cheap alcohol compared to neighboring Singapore. This is also one of the liveliest parts of Indonesia if you are looking for an interesting nightlife scene.
Despite being a small island, the cuisine in Batam is very diverse with seafood dishes, fast food, local specialties or vegetarian restaurants. Most restaurants, especially international restaurants, are concentrated in Nagoya city. If you want to enjoy a typical taste of Batam, let explore the street food, local dishes are sold at amazingly low prices.
================================================================================
Some note for your trip!!!
- The island has its own airport, so if you are enjoying a trip to Indonesia, there will be direct flights to from Jakarta to Batam with the price only from USD102/one-way (excluding taxes and fees)
- If you are traveling in Singapore, you should not ignore this island, an interesting island very close to Singapore just over 30km of waterway and it will cost about USD127/one-way (excluding taxes and fees) for Singapore - Batam route.
- The hotel in Batam is extremely cheap, it is great to stay at a 3 or 4 star hotel in Batam for half the price compared to Singapore.
- Since Indonesia is a Muslim country, please pay attention to your actions when appearing in this country if you do not want to encounter unnecessary troubles.