Travel information
Favourite destinations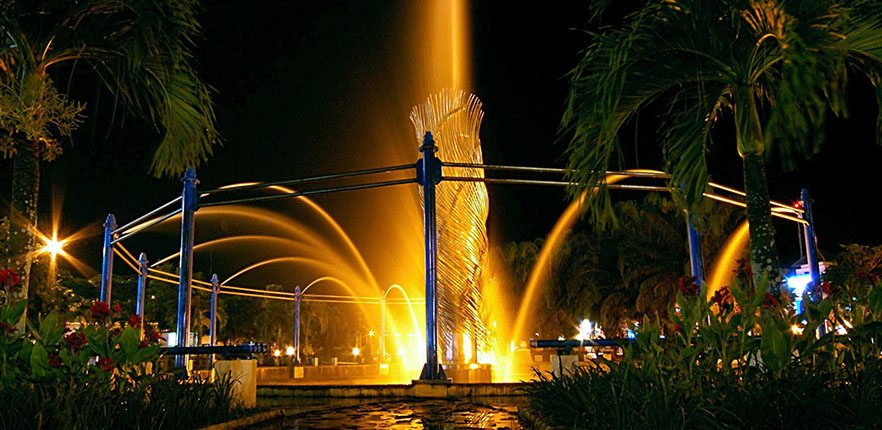 Balikpapan
When it comes to Indonesia, you will definitely think of beautiful and dreaming Bali or bustling Jakarta. But if you go to Balikpapan once, you will be amazed and never forget the wonderful experiences here with the fascinating parks and nature attractions.
Let's see why Balikpapan is so attractive to you:
This city has a lot of parks and mangroves that will satisfy those who like to explore nature: If you want to see beautifull Bekantan jumping from one tree to another tree so come to see the Mangrove Center of Balikpapan. It's recommended to go there first time in the morning or at the afternoon right before sunset; because the Proboscis can not stand the heat of the sun. Beautiful river and mangrove complete the scenery; and you should bring your binoculars in order to see the proboscis clearly and discover that they are very shy mammals.
Wehea Rainforest is also a great choice for your travel itinerary. You can get there to spot the beauty of rainforest, to search for wild animals such as Red gibbons, orangutans, weasel, hornbill, black gibbon, and much more wild animals that maybe we have never imagined such lovely creatures are exist there.
There is a great place for a simple natural adventure in Balikpapan, which is Bangkirai Hill Nature Tourism. It will take an hour to travel by car from the city, but when you get there, it's all worth it. Great walk through the jungle with a very high tree top walkway. Very interesting walk through the jungle with a lot of wildlife seen and heard and a very high (about 30m) tree top walkway. There was a lot more on offer with zip lines and all sorts but walking will be very interesting.
Balikpapan also has many beaches with natural beauty captivating tourists such as Benua Patra Beach, Melawai Beach, Kemala Beach or Balikpapan beach. In which, Balikpapan Beach is the only beach with a harmonious combination between natural nature and bustling urban, providing a wonderful resort space for all visitors.
And there are many interesting things about this city of Balikpapan that cannot be told all.
Flights from Jakarta to the Balikpapan airport are available for tourists with fares ranging from 100-700 USD/one-way and 211-1400 USD/roundtrip.