Travel information
Favourite destinations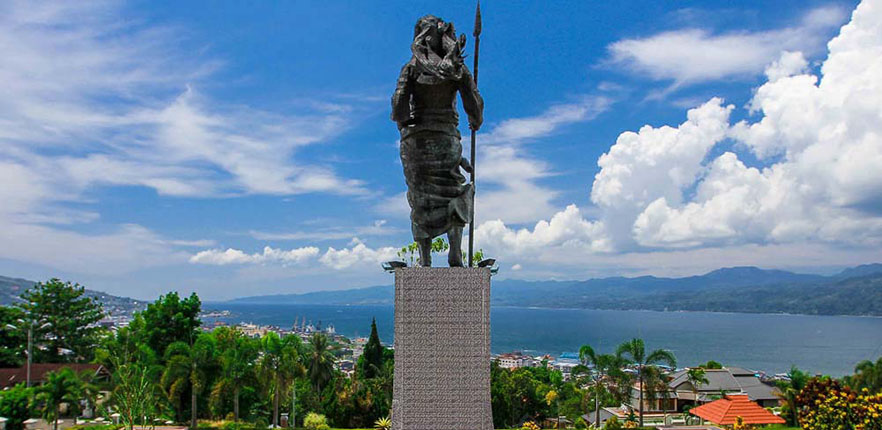 Kendari
As the capital of Indonesia and located along Kendari Bay, Kendari is the tourist center of Southeast Sulawesi province, which offers excellent sights both on land and sea. It is located along the slope hills and coast of Kendari Bay, and is home to about 100,000 people. Lots of attractive destinations and traditional job will make you not disappointed when arriving here.
Let see why you should travel in this city once visiting Indonesia:
The first reason why Kendari always attracts tourists is a series of beautiful beaches and islands:
Bokori Island is very beautiful white sand beach and has a sea with a charming sea gradation, surely you will fall in love when coming to this beach.
​Labengki Island really is a hidden paradise. Flight around 3 hours from Jakarta to Kendari then take a boat approximately around 2 - 3 hours to reach Labengki Island. But of course, it's really worth it at all.
Dozens of white sand beaches (also red sand beach) and clear blue water surrounded by green rocky hills will give you so much happiness and peace. Such stunning underwater scenery with colorful coral and real exotic.
Located 63 kilometers south of Kendari city, Moramo waterfall multi level waterfall is a must visit. Practically easy access but still require some physical fitness due to moderate climb. From the parking lot you must walk through a well maintained trekking path for 1.8 kilometers. The route is surrounded by beautiful natural forest with big trees along the Moramo river. A very refreshing trek. In addition, the quiteness and freshness at the Kendari beaches will also give you memorable relaxation moments.
Not far away from Kendari city, capital city of South East Sulawesi, the atmosphere in Toronipa is quiet and calm, the beach is clean and nice with coral hills on the left. You can enjoy the atmosphere of the beach in the afternoon comfortably.
Although quite far from Kendari city, Taipa is also a very beautiful beach. The beach is behind the coral island located in kendari, unique beach surrounded by mango trees. yep mango trees are not coconut trees. You can also find maleo bird species if you are lucky.
Labengki Island, a place not to be missed in Southeast Sulawesi, is easily accessible from Kendari. Locally called Pulau Labengki, it only takes an hour to get there from the city by boat. When visiting Labengki, let enjoy and don't be surprised with this charming paradise, with white sand beaches, secret coves, lush hills, rocks and clear water.
In addition, Kendari prides itself on producing sophisticated handicraft products for both family and office. They are recreated by skilled workers, from original designs and handed down through generations, using native tree roots and ironwood. There are many teak and iron wood plantations, used for local handicrafts and contributions to the local economy.
What to eat in Kendari?
From Indonesian dishes to local delicacies, enjoy and try local dishes while visiting the city. You can refer some restaurants like Rumah Makan Angkasa Nikmat and enjoy different local dishes.
The Wolter Monginsidi Airport is the main airport of Kendari. There are direct flights to Kendari from Jakarta with the price only from USD 152/one-way (excluding taxes and fees) .