Travel information
Favourite destinations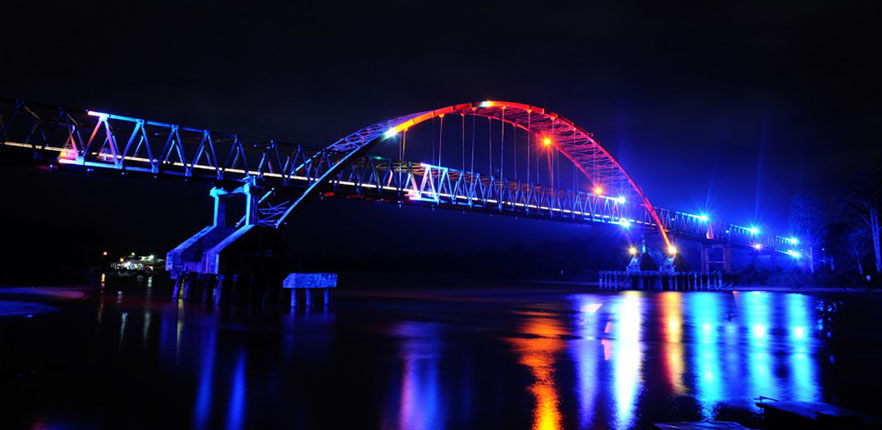 Palangkaraya
Not a tourist city, so probably not many people have ever heard of the Palangkaraya - the city on the Borneo Island, the central region of Indonesia. The capital of Central Borneo surprisingly offers a lot of hidden attractions you need to explore — the pristine lake, the admirable waterfall, and rivers are like sunken treasures. Surrounded by tropical Bornean wilderness, the city is where natural beauty meets the warmth of the Dayak culture and heritage.
Here are the attractions you can do in the city that could be Indonesia's future administrative capital:
- Relax and enjoy a peaceful and serene vacation at Lake Tahai - downtown. Here, you can enjoy nature on the boats with cool tropical breeze. Floating houses of local people are also highlights of the natural beauty here.
- Taman Wisata Kum Kum is also an impressive stop for those who want to immerse themselves in nature. Only 5 minutes away from Kahayan Bridge, this park is where you can say hello to many animals such as monkeys, Indonesian bears, crocodiles and birds.
- Relaxing at Ujung Pandaran Beach is a great idea. The gentle waves and the crystal-clear Java Sea are perfectly combined with the stretch of golden sand. Also, don't miss the annual festival called Sim Sim La Laut.
- If you want to experience the Dayak culture, visit the Betang village, the traditional house which has elongated shape with a staircase and unique architectural design on the wooden walls.
- Visiting the museum is also an activity you can do in Palangkaraya. At Balanga Museum, you will immerse yourself in an Indonesian cultural space in the music space of traditional Dayak songs.
- If you are a nature lover, you must definitely visit Tosah Waterfalls highlighted by the natural pool surrounded by lush vegetation is available for swimming.
- A crazy journey into the wilderness of Borneo will be very interesting for passionate about exploring. The tropical landscape is filled with dense greenery and hanging orangutans will be the best part.
- Palangkaraya is also famous for unusual but delicious food that you need to try. Umbut rotan is an authentic Dayak specialty that you should not miss. Juhu umbut sawit is another special dish, served only on large occasions. The colorful boiled vegetables along with the yellow sauce are delicious.
How to get there!!!
Palangkaraya has Tjilik Riwut airport, so it will be very convenient to come here from Bantum, Jakarta and other destinations. The price for Bantum - Palangkaraya route is around USD 204~732/one-way; for Jakarta - Palangkaraya is around USD 110~367 USD/one-way (excluding taxes and fees).
Palangkaraya will definitely give you a completely different view of this Indonesian land. The fascinating nature, the meandering rivers and the deep jungle and unique Dayak culture are all interesting things to explore.