Travel information
Favourite destinations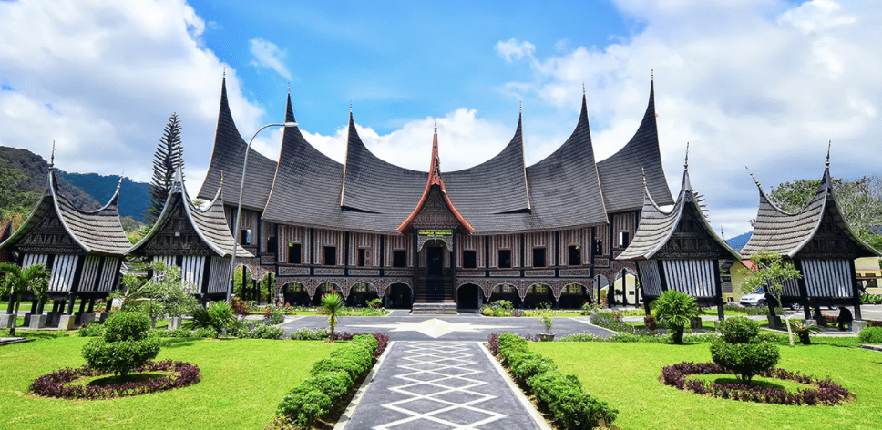 Padang
If you think that there is nothing interesting to the south of Toba Lake and nothing interesting to explore in Sumatra, it is a big mistake. Because here comes Padang. Located in West Sumatra, Padang's tradition is a colonial port city, and today is an interesting destination that blends nature and culture.
Padang has an ancient city - where you can admire Dutch colonial architecture, located on the Muara River teeming with colorful boats. The beautiful Sitti Nurbaya Bridge crosses the river as a lovely silk, with the vibrant colors illuminated by the lights. The atmosphere is extremely peaceful and peaceful.
Padang also has China town with the Confucius Temple - the source of the Chinese. The Chinatown in Padang is a culinary center, whether it is morning, afternoon, evening or night, there is a wide variety of food and atmosphere typical of a vibrant Chinatown.
Out of the city center, you will come across many beautiful beaches and islands. Pasumpahan is a beautiful island with a great view and is an extremely clean island with pristine white sand. Pesumpahan Island offers a variety of games such as banana boat, etc.The sand stretching along Pasumpahan beach with the rushing waves becomes an attraction on this small offshore island. Pamutusan is the ideal place for vacation with friends, family and couples. Visitors will admire the clear blue sea and can also snorkel. In addition, you can also experience the taste of the sea in many other destinations such as Suwarnadwipa Beach, Pulau Pagang or Mandeh Island.
The Grand Mosque of West Sumatra is a destination you must visit to admire its unique architecture which is beeautiful, with lovely Islamic patterns on the walls and doors.
Padang cuisine (Masakan Padang) can be called unique and has spread across the country. You just sit down and leisurely enjoy the snacks. The intersection betwee Indian and Middle Eastern gives Padang cuisine a unique unmistakable flavor.
***********************************************************************************
Some note!!!
About three quarters of a million inhabitants live in Padang. The majority are Minangkabau, originally from Malaysia, also known as the Minang. Minang people mainly follow Islam, so this city is quite old-fashioned. Therefore, if you are a woman, you should wear clothes that cover your shoulders and knees to avoid unwanted attention.
With only 6 - 8 dollars, you can find an extremely good motel or homestay. Make sure that when booking; do not confuse Padang with Padang Padang and Padang Bai
You can fly to Padang from Jakarta or Medan. Domestic flights have very affordable fares. The price for Jakarta - Padang route is only from 105 USD/one-way and for Medan - Padang route is only from 233 USD/one-way (excluding taxes and fees).