Travel information
Favourite destinations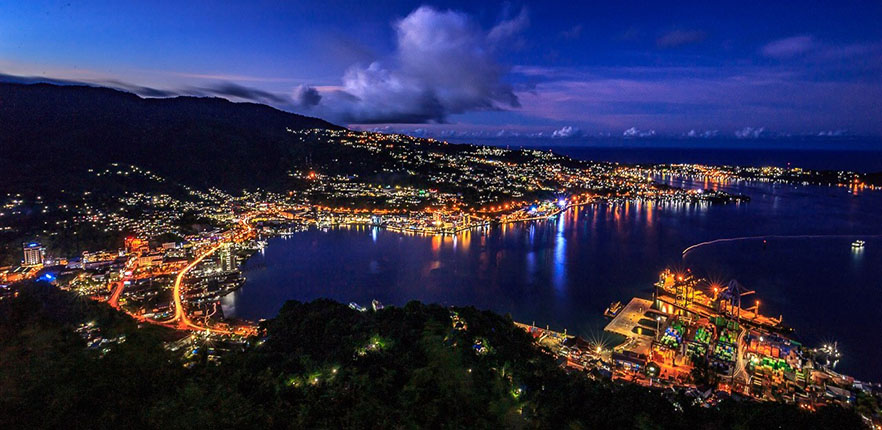 Jayapura
Jayapura City, known as Kota Jayapura is a famous destination to experience the culture and life of the local Papua people. Many people come to Jayapura as a gateway to explore the rest of Papua but if there is a day to be here, you will find there are plenty of places to visit and explore.
When coming to Jayapura, you can not help but visit Baliem valley which is the gateway to reach Papua easily. You will find unique cultures (mummies and traditions) and fashion (traditional penis gourd costumes) of Dani people, who are famous for their tough and warm spirit. At the same time, you can be amazed at the scenery of mountains, rivers and vast green fields.
Lorentz National Park is one of UNESCO's world heritage sites in Indonesia. This is a protected area but open to tourists visiting. It has the highest peak in the world, the Carstensz Mountain Pyramid (Gunung Puncak Jaya), 4884 meters high on the Jayawijaya Range, and is surrounded by beautiful glaciers.
Jayapura has also many beautiful beaches that you will be relaxing at one of them. Harlem Beach is a must visit beach with fine white sand and no gravel. It will take about two hours to get here but it is really worthy of visiting. The quiet atmosphere with the wind blowing slowly can be enjoyed freely because it is not crowded.
Hamadi or White Sands beaches are also places that you should visit.
Bukit Teletubbies Kabupaten Jayapura will let you admire a scene similar to those children's films, this place is one of the tourist destinations where you will see a vast expanse of grassland.
The trip to the Skow border will be hard and exhausting after a long journey from Bogor City, but all your hard will be rewarded when entering this village. It is proud to see Skow village where there is a building built by the Indonesian government on the PNG border. A magnificent building, cool air-conditioned, clean and nice park. There is also a high flare tower.
Love Lake is the place where you will visit many times without getting bored. Really really amazing view at the Love Lake Sentani Papua and you could also see the sunset here. It was really amazing view. The sky was pink and blue.
Skyline Hills is a popular resort with water sports facilities and a beautiful setting of Jayapura, Sentani lake and the surrounding area.
As other Indonesian cities, Jayapura is also proud of a vibrant and exciting nightlife here.
************************************************************************************************************
Tips for your trip:
One of the most popular place to stay in Jayapura is the Swiss-Bellhotel which is well-maintained and high standard with a good view.
The airport here is Sentani Airport, about 60 km from Jayapura city center. Visiting Jayapura from Jakarta with only from 320 USD and it takes about 2 flight hours, then Jayapura will appear before your eyes.